Team
CRIMVOL's core strength is sustained engagement with academics, practitioners and policymakers internationally. Our team members are listed below.
Philippa coordinates CRIMVOL and is a Senior Research Fellow at the University of Nottingham School of Sociology and Social Policy. 1. She is a former Leverhulme Trust Early Career Fellow and British Academy Rising Star at the University of Sheffield Centre for Criminological Research. Philippa published the first monograph on The Penal Voluntary Sector, which won the 2017 British Society of Criminology Book Prize. For Prof M Bosworth (Oxford), it "develops a fresh approach to penal power that should reorient the field of study". Prof S Maruna (Manchester) noted: "Tomczak's sophisticated, empirical exploration of the voluntary sector's involvement in that most involuntary of sectors, the UK's penal system, simply could not be more timely or more badly needed. It fills an enormous gap in the criminological literature while opening up dozens of new avenues for new research. A real path-breaker".
Philippa's research interests include: the sociology of punishment; the criminal justice voluntary sector; prison suicide; penal oversight and regulatory bodies; penal reform; actor-network theory. Her publications have been cited by scholars in jurisdictions including Canada, Finland, Australia and New Zealand. She works with think tanks and voluntary organisations around the world. She was educated at the Universities of Oxford and Manchester.
Associate Director, Senior Lecturer in Social Work, University of Chester, England
Gillian's research interests include: the voluntary sector; peer mentoring; user led services; desistance from crime and youth justice. She is a qualified social worker and has worked with the voluntary sector for many years. She gained a PhD in Criminology from Keele University in 2016, which explored the role of the voluntary sector in [re]producing desistance from crime, with a specific focus upon the practice of peer mentoring.
Associate Professor, University College Dublin Sutherland School of Law, Republic of Ireland
Deirdre Healy, B.A., PhD is Director of the UCD Institute of Criminology & Criminal Justice. Her teaching and research interests include desistance from crime, community sanctions, the criminal justice voluntary sector, criminological theory and victimisation. Recent books include: the Routledge Handbook of Irish Criminology (with Claire Hamilton, Yvonne Daly and Michelle Butler; Routledge, 2015); The Dynamics of Desistance: Charting Pathways Through Change (Willan, 2010) and Rape and Justice in Ireland (with Conor Hanly and Stacey Scriver; Liffey Press, 2009).
PhD, Professor in Social Work, Lund University, Sweden
Kerstin's research interests revolve around the practice, organisation, professions, history and role of social work in society. She has studied the history, organisation and performance of voluntary work with offenders and in victim support in Sweden. Her specific interests in this area now concern cooperation between NGOs and public bodies as well as between professionals and volunteers within criminal justice, but also in the social services' work with youth.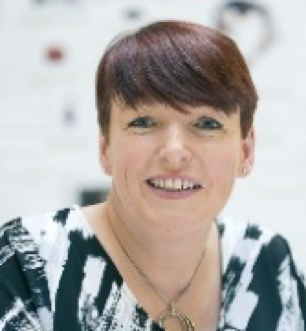 Chief Executive Officer, Clinks (England and Wales)
Anne Fox is Chief Executive Officer of Clinks –the national charity supporting criminal justice charities and social enterprises across England and Wales. Clinks supports, represents and advocates for organisations to provide the best possible opportunities for individuals and their families. Anne has worked in charities since 1998 in the Republic of Ireland and UK. She's worked in policy, campaigns and communications roles on behalf of people who live in poverty, families in challenging circumstances including with a disabled family member or headed by someone parenting alone, and for disabled children and adults. Anne has a strong belief in collective action and collaboration and in supporting people with lived experience to affect change.
Development Coordinator, The Criminal Justice Voluntary Sector Forum (Scotland)
Criminal Justice Voluntary Sector Forum works to help support voluntary sector organisations in their activities and to improve justice policy in Scotland. Chris has also previously worked in the field of child rights at the Children of Prisoners Europe voluntary sector network. Chris achieved a Master's degree in Human Rights and Criminal Justice from Queen's University Belfast after completing his undergraduate studies in Law at the University of Oxford.